The team formed by Abel Torreblanca and Jose Antonio Hoyos received a new competition tandem from the hands of Postres Reina.
A new tandem has been delivered at the Reina Group headquarters, an action that completes the sponsorship agreement that the dessert company acquired with the young athlete Abel Torreblanca and his guide Jose Antonio Hoyos.
With the delivery of the new tandem, a double bike prepared for Paralympic competition, where the basis of this team sport is the coordination and trust between both athletes, with the guide in the front and the other component in the back, which must be in a perfect coordination with the pilot.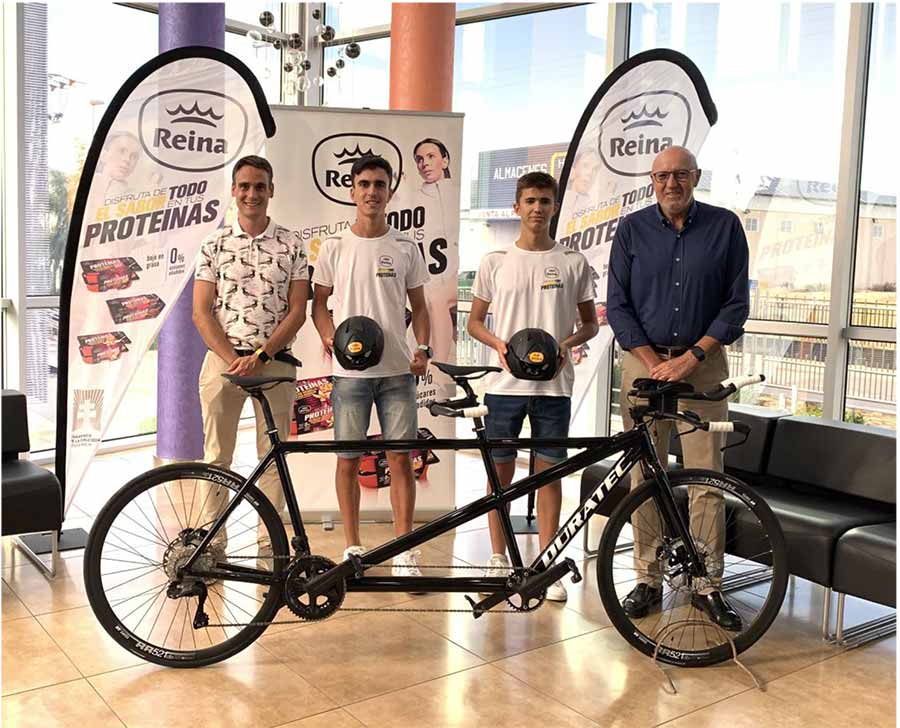 With this new collaboration, Reina contributes to the promotion of local and regional sport along with the values of effort, companionship, respect and sportsmanship.
The president of Reina Group, Alfonso López Rueda, congratulated both athletes for their good results in the World Paratriathlon Series held in Swansea, Wales, where the best paratriathletes in the world met, including Abel Torreblanca, who was invited together with his guide by the Spanish triathlon team, and encouraged the young athletes to continue improving in sports, wishing them the best of luck for the new season.