The company of Desserts and Yogurt Reina becomes the new sponsor of the young paratriathlete Abel Torreblanca López.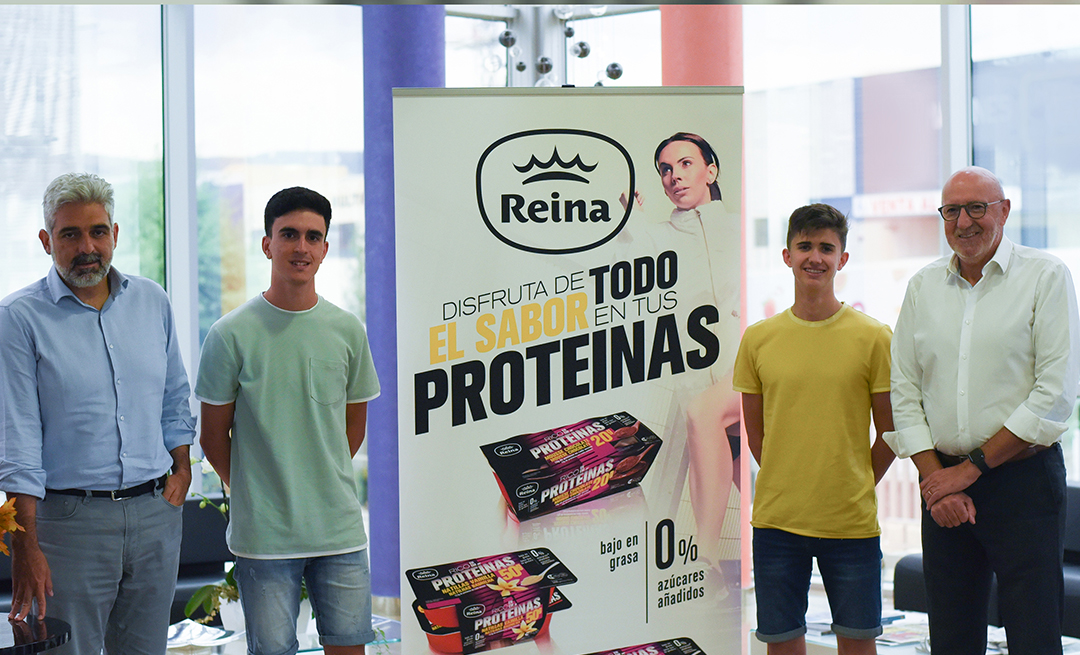 Alfonso López together with different Reina executives have signed at the headquarters of Reina Group a sponsorship agreement with the young paratriathlete Abel Torreblanca López, thus adding a new sponsorship to the cast of athletes that the company lends its support Abel who from the age of 6 began to compete in regional duathlon and triathlon events, sports that combine two and three sports disciplines (swimming, cycling and running), in 2019 competes through the ONCE foundation in the team of the Region of Murcia and Spanish Paraathletics Federation and through the Murcian Triathlon Team to compete in the Spanish championship by regions and in the Spanish paratriathlon championship held in Pontevedra in October 2021.
After the good results harvested in the different tests he has competed, he has been selected in the Paris 2024 Paralympic promise program. Abel combines his sports preparation by studying Law at the University of Murcia, considering his education as a fundamental pillar for the development of his career.
After the signing of the agreement, Alfonso López acknowledged that from Reina we are enormously proud to have the opportunity to supportyoung athletes, who with their effort and dedication can achieve their goals, with a firm commitment to promote sport and the values that it entails.